This Pittsburgh event can change a student's life, so consider participating in a Journey into STEAM. This is an interactive event where students from middle and high school will discover new and engaging technologies, practical applications of what's being taught in the classroom, and future career opportunities in emerging industries.
The city of Pittsburgh will serve as the backdrop for this event, a city with a rich history of industry and a bright future featuring the arts and technology. If traveling with a group, you can plan a trip around Journey that features other amazing destinations in the Steel City. For local students and home school families, come for the day and experience a Pittsburgh you may not have seen before.
Be sure to check out our other events!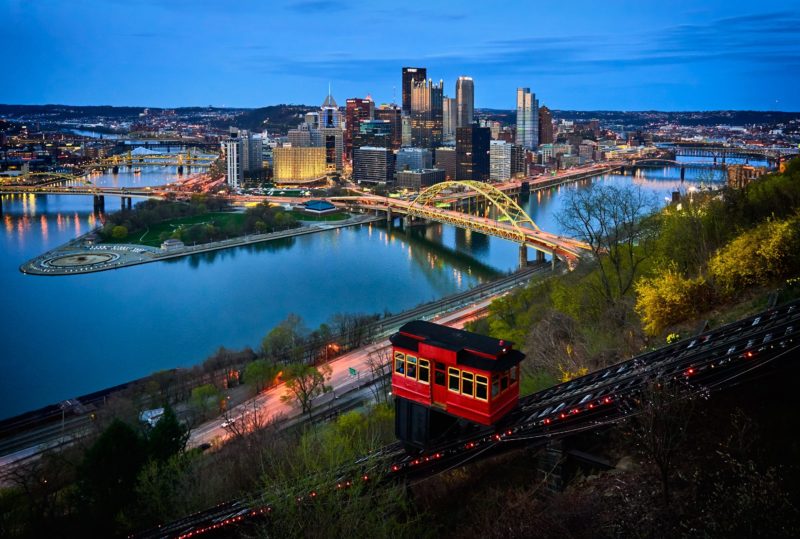 Itinerary
Included with Journey into STEAM – Pittsburgh Event:
Day 1:
9:00-12:00: Icebreaker to get acquainted
Meet your hosts!
Our guest hosts will get you pumped as they inspire, entertain and engage, setting the tone for your Journey Into S.T.E.A.M.
7:00-9:00: Forensics 101 at Point Park
Day 2:
9:00-11:00: Build Your Skills
Leadership skill building for a competitive edge
11:30-12:30: Yinz Ready to Eat?  Enjoy a taste of Pittsburgh with a lunch experience in the Strip District
1:00 – 3:00: Behind the Technology at Argo 
**Choose two activities for your afternoon
Day 3:
9:00-11:00: Carrie Blast Furnace tour with Iron Garden Walk
12:00 – close: The Ultimate Physics Lesson at Kennywood Park
Picnic in the park
Enjoy Kennywood park for the remaining part of the day
**Options you may wish to explore on your own during free time
Heinz History Center

 

Pittsburgh Zoo & PPG Aquarium

National Aviary Cathedral of Learning
Carnegie Museum of Art Rivers of Steel boat tour Randyland
Carnegie Science Museum

Duquesne Incline

The Mattress Factory
Carnegie Museum of Natural History

The Andy Warhol 

Phipps Conservatory and Botanical Garden

The Frick Art Museum
**Optional activities will be additional charges
Interested? Just enter your name and email and we'll send you more info!